BASIC Loan Facts: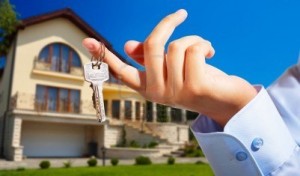 There are several types of loans available with different rates depending on your unique situation, call or email me so we can determine your eligibility!
The type of loan that is best for you is based on several qualifying aspects including, down payment, self-employed or W-2, current/past military service, gift funds, if you have a non-borrowing applicant, and the type of property you are going purchase.
The BEST way to figure out what you qualify for, and what loan will work best for you, is to consult a Mortgage/Loan specialist, I will direct you to the best individual!
Common Types of Loans:
Conventional Loans
A conventional loan is the most traditional type that is generally for buyers that have 3%,5%, 10%, 15%, 20%, or more for a down payment. These types of loans are sometimes cheaper than FHA loans because you are able to put more down, avoiding any mortgage insurance costs. Conventional loans over $417,000 can also qualify as jumbo loans could offer a lower rate, if you have excellent or good credit.
FHA LoanS
Most first time home buyers will lack a sufficient down payment, or have a little more than average or extra debt, to qualify them for a conventional loan (which is normal and it's okay), so an FHA loan will start at having only a 3.5% down payment. This type of loan will also have mortgage insurance but easier qualifying terms. Such terms include if you have good/fair/poor credit, low fico score, debt, previous bankruptcy, foreclosure / short sale, collections, judgements, etc.
FHA Buyers: All FHA Mortgage Insurance (M.I.) has been reduced to only .55%. This means for the same FHA loan your monthly payment is now less that what it used to be, saving you money! Please contact me for more information or any questions.
VA LoanS
This loan is for active or past veterans (anyone that has or is currently serving), that will offer no money down options to buy a home. If you have served or currently serving then this is the best loan option for you. Contact me so I can go over all the great benefits.
Questions?
Want to see what you can qualify for or what will work best for you, right over the phone:
714.485.5022 | 323.325.5858
brian@brians-re.com
I have a lender always available, so I can put one on the phone when you call so we can answer any real estate or mortgage questions quickly!